August 30 2017 | Tel Aviv
On August 30 2017 the She Loves Tech Global Startup Competition semifinals came to a close after Israel startup teams pitched it out for a chance to make it to the Beijing finals.
Hundreds of startups competed in the She Loves Tech Global Startup Competition, and ten impressive women-led teams earned the honour of going to Beijing to participate in the She Loves Tech Global Startup Competition and International Forum. The winners will also have the opportunity to attend a week-long bootcamp and network with prominent business and investment leaders.
The Israel round of the She Loves Tech Global Startup Competition was held at MerkSpace Atidim Tel Aviv, where 10 contestants competed before the impressive panel of judges, which included TLV Generator Accelerators Guru Manager Tal Catran, WMN Founder Merav Oren, Yigal Arnon & Co. Chinese Practice Group Partner Simon A. Weintraub, China-Israel Biological Technology Company CEO Andrew Zhang, MerkSpace Founding Partner Sapir Shpigel, DLA Piper Israel Business Development Naomi Maryles, Yazamiyot Founder Hilla Ovil Brenner, and Teja Ventures Founding Partner and She Loves Tech and Lean In China Founder Virginia Tan.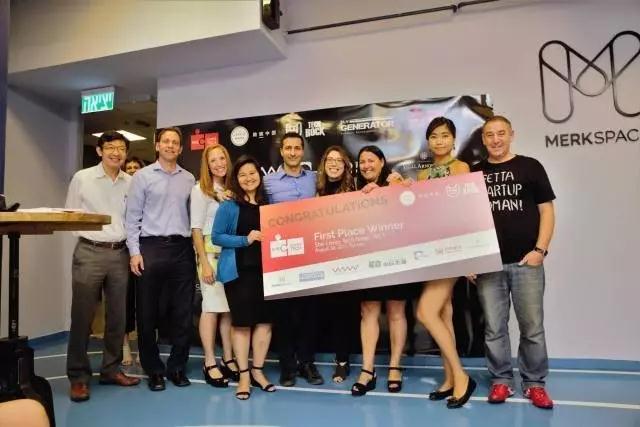 Judges and winners of She Loves TechIsrael 2017
She Loves Tech would like to acknowledge Ariella Swedand Tal Catran of TLV Generator, and strategic innovation consultant Sharon G., whose competition ideas and motivation helped make the competition a success. The event was very dynamic and the competing startup teams were excellent!
She Loves Tech Israel organiser Andrea Lee said that the competition was planned in a short amount of time and that sponsors including Hainan Airlines, DLA Piper Global Law Firm, CI Bio, and Yigal Arnon & Co helped make the event a success, with seats in the Merkspace auditorium quickly filling up.
Andrea said that the competition exceeded her team's expectations.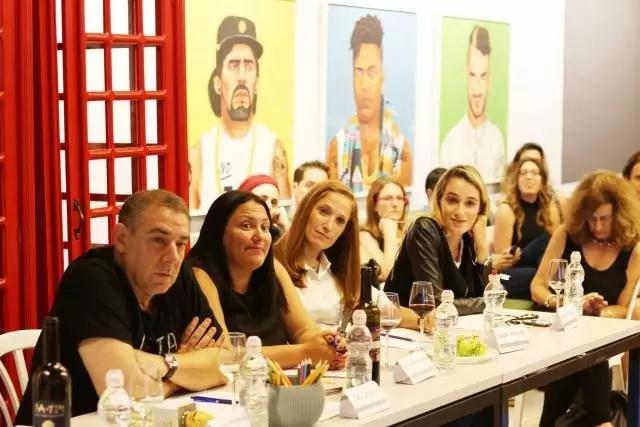 Virginia Tan, founder of Lean In China and She LovesTech, said: "This is my second visit to Israel, and I am impressed each time I come. Up until now, all of the She Loves Tech competitions that I have attended have been organised and managed by men, but in Israel, this competition was planned driven and managed entirely by women. Thank you to everyone in Israel who has supported us. Women really amaze me."
Extract from VirginiaTan's speech
"She Loves Tech" is an international startup competition,which has, in a relatively short period of time, become the world's largest-scale competition for female tech startups. I've seen much progress and passion among female startups here in Israel.
"I also must emphasise that She Loves Tech is not a competition that is exclusive to women, and that we are encouraging male entrepreneurs to enter our competition. Our goal is that in next year's competition, the participating countries and regions will double or triple.
"Jack Ma, founder of one of the world's largest businesses, Alibaba, said: 'Women are the future leaders, because they are more thoughtful and considerate than men.' His words motivated me, and when I returned to Beijing in 2013, I gathered my international network and established circlesof peer support, creating the foundations of Lean In China.
"Lean In China developed very quickly – I became friends with Jack Ma, used a variety of promotion techniques, and expanded it, with She Loves Tech being the most prominent expansion thus far.
"She Loves Tech was designed to establish a communityand market for women, and the initiative already has university chapters, a research center, several competitions, a startup platform and investment resources under its umbrella. In this short period of time, investors, CEOs, and powerful global business leaders have joined us from both China and across the globe, and international mainstream media have also started publishing information on our activities.
"It is clear that female entrepreneurs face roadblocks, including a lack of investment channels. I believe this is also a very difficult situation to change. At the same time, women who want to become entrepreneurs also lack social networks, professional support and leadership guidance. We have already come up with some ideas of how to resolve these problems.
"Thus, in China we are at the core of establishing this international network. China is different from other countries, particularly in respect to female startups. In China there are many entrepreneurs, surpassing the number of those in other places including the Silicon Valley. There are also many millionaires in China, who have created more capital than those in other countries. Furthermore, in China, women make up the majority of consumers driving the economy.
"I believe that by empowering women in tech we can do even better in this competitive century. Today, female consumption accounts for about 70% of global consumption. By ignoring this opportunity, there has been a lack of developments in goods and services tailored to women. This is where my idea for Teja Ventures originated. We still are in its infancy, and very happy to receive support from a variety of sources.
"I would like to thank everyone in Israel for their dedication to this competition's success."
Voiceitt took first place, SandCage took second place, and Strattic took third place in She Loves Tech Israel 2017.
Here is a list of startups which competed at She LovesTech Israel 2017:
WeKast provides pocket-based presentation solutions which enable users to easily and efficiently project presentation slides from their phones to projectors or TVs without the need for wires.
Surgimate is a surgical scheduling software that aims to efficiently book surgeries, maximize block time, and increases surgical revenue.
Nanosynex is a type of diagnostic test that can check bacterial resistance to antibiotics with a result in as little as five hours.
SandCage is a file-processing service which helps deliver more scalable and better performing sites using less resources and development time.
Well-Beat is a personalized system to help patients self-manage chronic conditions and ensure compliance.
AbiliSense is dedicated to protecting the safety of you and your loved ones. It empowers IoT devices with smart listening capabilities to convert sounds of danger or distress into alerts.
Strattic allows you to use Open Source content management systems and publish sites in a way that completely eliminates the threat of vulnerabilities, while at the same time increasing website speed and scalability.
Mailfixer is committed to making English-language text embedded in mail, blogs, lists and individual data look fluent and professional in as little as nine minutes.
Voiceitt is a software company that translates unintelligible sounds into clear speech in real time.
Pink Of View is a mobile cloud application that allows women to identify breast cancer at critical early stages.
For more information, please add us on WeChat atSheLovesTech, find us on Facebook or Twitter @SheLovesTechOrg or visit ourwebsite at www.shelovestech.org.