August 6 2017 | Jakarta
On August 6 2017, She Loves Tech joined forces with EVHive in Jakarta to host the Indonesia round of the She Loves Tech Global Startup Competition.
Jointly founded by Lean In China and TechRock, with the support of the Beijing Women's International Center, She Loves Tech consists of a global startup competition in 8 locations across the world – Canada, China, Germany, Hong Kong SAR, Indonesia, Israel, Pakistan, and Singapore, all strategic locations on the "One Belt, One Road" axis, with the final round of the competition held during the inaugural She Loves Tech International Conference on September 16 2017 in Beijing, China. She Loves Tech aims to showcase the newest trends in technology leadership, startups, innovation and the opportunities they bring for women, and is now the largest-scale tech startup competition for women.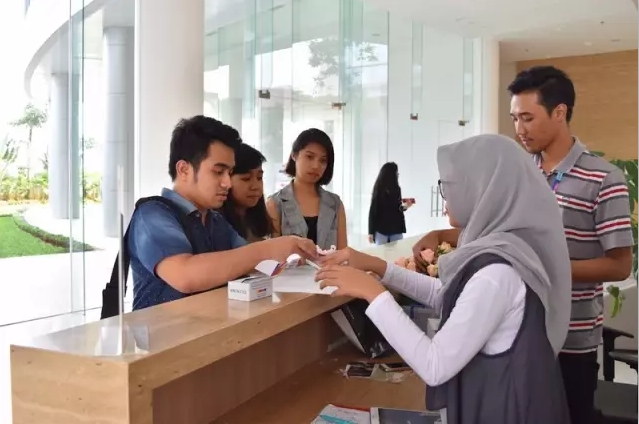 EV Hive is a coworking space in Indonesia which promotes knowledge sharing and community building as core values. The company supports Indonesia's startup ecosystem by providingoffices, meeting rooms, and event spaces and serving as a hub of collaboration. EV Hive has a strong focus on startups in the tech industry.
Before the competition, EVHive hosted an event on "Why the Technology Industry Needs Women", which highlighted the importance of women in tech and the challenges that they face.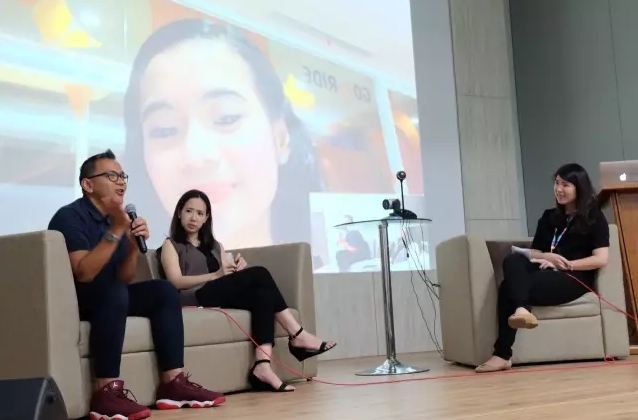 Event speakers included GO-JEK's Dayu Dara Permata, Patamar Capital's Dondi Hananto and Kolibrii's Dea Surjadi. They discussed low rates of female participation in the tech industry, and highlighted that the majority of startup founders are men. They also noted that some of the challenges women face can stem from themselves. Dara said that a survey of women in tech showed that the majority faced obstacles related to self-confidence.
The speakers believe that society has an important role to play in managing gender bias, as people tend to believe that technology is not a domain in which women are skilled. Furthermore, they noted that many women are leaving the industry, some in part because there are not many other female colleagues with whom they can relate.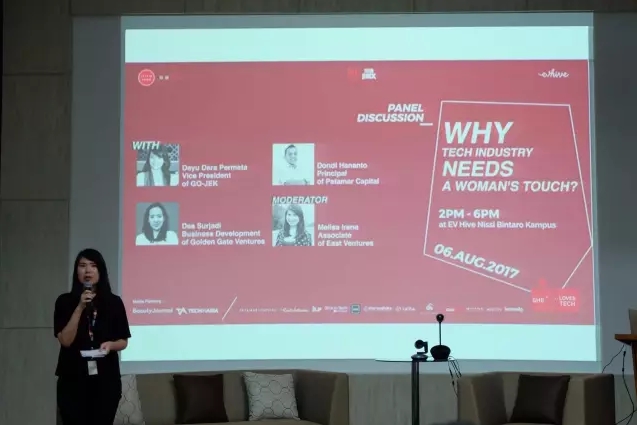 The 9 teams competing in the Indonesia round of competition came from industries including healthcare, psychology, agriculture, finance, human resources, and childcare.
The first place winner was agricultural startup Eragano, which aims to create an impact on the lives of farmers through an app which enables them to earn money and obtain informationon agriculture. The startup has also created an online market on which farmerscan sell their products to hotels and restaurants. Founder Stephanie Jesselyn said she hopes to help the peasants earn a fair price for their harvest, and not need to depend on a middleman to bring their products to market, noting that farmers must also purchase expensive tools and products, such as fertilisers and seeds, to support their agriculture businesses.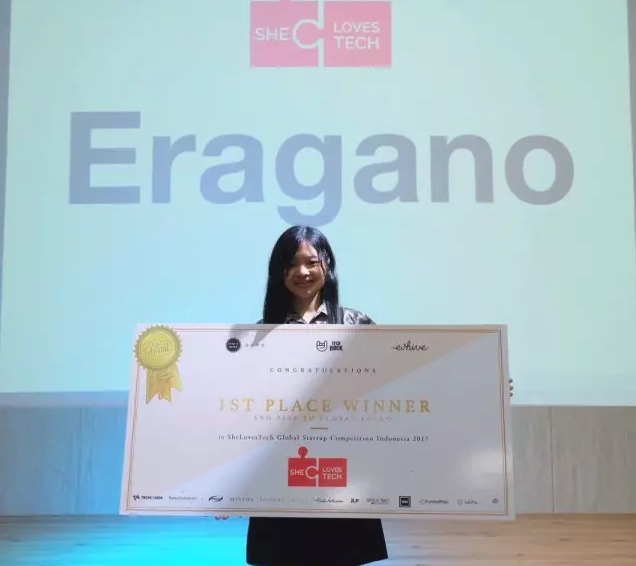 Eragano, 2017 She Loves Tech Indonesia First Place Winner
Eragano will join the winning teams of the 7 other country rounds to compete at the global finals on September 16 2017 in Beijing, where it will also take part in the international forum, have the opportunity to network with top business leaders, and discuss trends and developments in technology.
Startups competing at She Loves Tech Indonesia 2017 included:
Ruangrawat is an online health care platform that connects health workers with patients at home anywhere and at any time.
FoodZaps is a point of sale (POS) and mobile ordering system that helps streamline customer ordering and payment processes.
Eragano helps farmers sell crops at fair prices through loans, agricultural knowledge and training, online markets and more.
Kiidu is an online platform that helps parents find qualified and skilled child caretakers.
InterDonation is a platform that helps connect philanthropic organisations and donors.
Plater is an online O2O restaurant platform.
Bu Handayani is a one-stop digital parenting platform that helps mothers from pregnancy to postpartum stages.
Improovi is a talent development platform that provides free informal education to help improve the skills of high school students, college students and recent graduates.
PamperPop is a communication platform for companies and consumers in the beauty industry.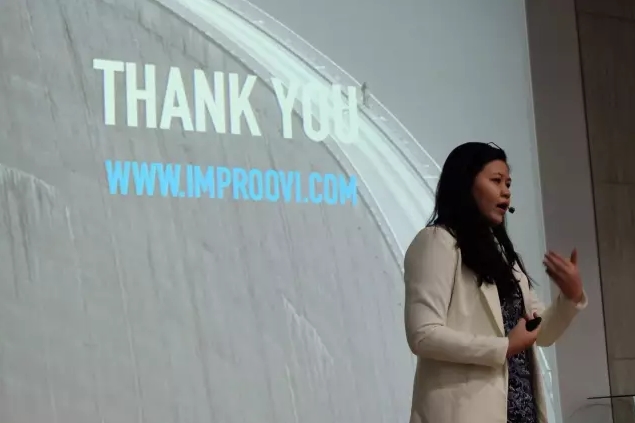 The competition aimed to promote women in tech in Indonesia. Dondi Hananto of Patamar Capital hopes the competition encouraged and promoted the advancement of women in tech, and that they will not doubt themselves as they progress further in their careers.
Eragano hopes that the competition will help provide a better future for agricultural startups in Beijing.
For more information, please add us on WeChat at SheLovesTech, find us on Facebook or Twitter @SheLovesTechOrg or visit ourwebsite at www.shelovestech.org.