August 3 2017 | Berlin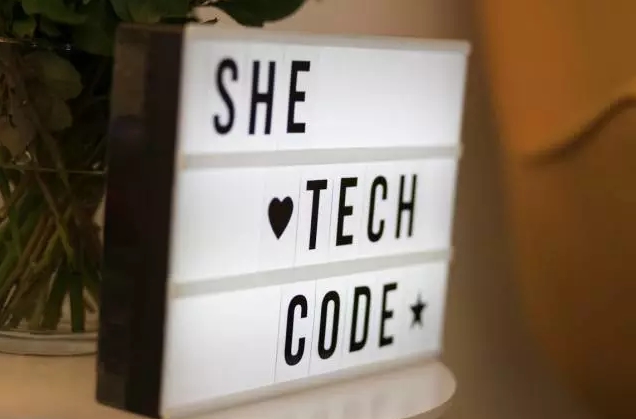 On August 3, She Loves Tech and Techcode hosted the German round of the 2017 She Loves Tech Global Startup Competition. She Loves Tech Germany aims to provide female entrepreneurs with an international platform and help motivate their advancement along with global innovation.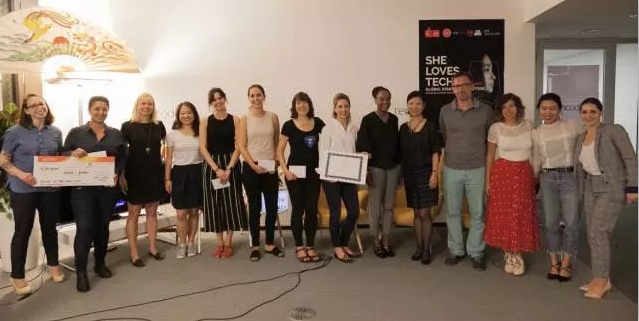 Teams and judges at She Loves Tech Germany 2017
She Loves Tech is a global initiative showcasing thec onvergence of the latest trends in technology, entrepreneurship, innovation and the opportunities it creates for women.
Jointly founded by Lean In China and TechRock, with the support of the Beijing Women's International Center, the initiative consists of a global startup competition in 8 locations across theworld – Canada, China, Germany, Hong Kong SAR, Indonesia, Israel, Pakistan, and Singapore, all strategic locations on the "One Belt, One Road" axis, with the final round of the competition held during the inaugural She Loves Tech International Conference this September 2017 in Beijing, China.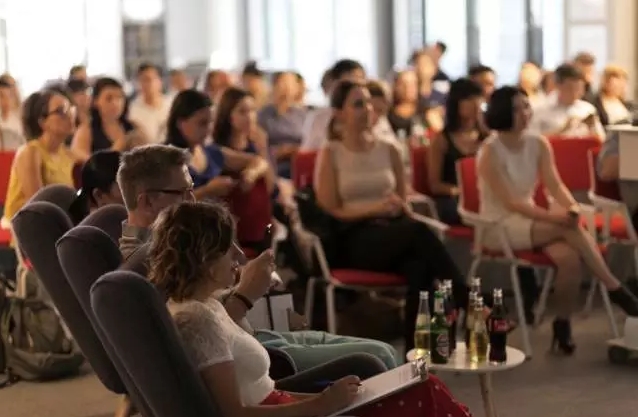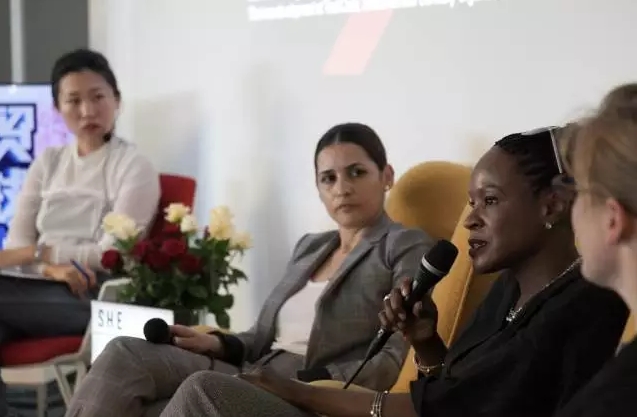 Techcode promotes female entrepreneurship and is a She Loves Tech strategic partner. Techcode, which received an enthusiastic response from female entrepreneurs, invited 7 companies to companies to pitchat this year's competition. After a thorough review and assessment by the esteemed judging panel, Re2you's unique product and strong presentation earned it a first place finish at She Loves Tech Germany 2017.
Re2you is committed to developing software and building a device ecosystem using cloud computing with AI integration. The company has received funding from SAP and Vodafone, and has also been successful in inviting Daimler, Volkswagen and other automotive software designers.
As the winning team in the Berlin round of theShe Loves Tech Global Startup Competition, Re2you will be going to Beijing toparticipate in the global finals and international forum on September 16, where they will also have the opportunity to exchange with leading innovators and discuss trends and developments in technology.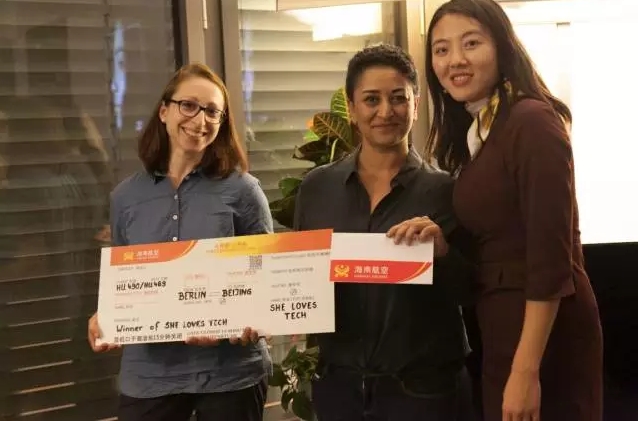 She Loves Tech Germany 2017 received the generous support of Hainan Airlines, who provided the winning team with tickets from Berlin to Beijing.
The impressive startups competing at She Loves Tech Germany 2017 included:
42DM is a one-stop digital marketing agency.
Cadouu is a platform making group gift exchanges easier.
Joinmamas is a platform which connects infants and mothers.
Qolware uses wearable device and smart home technology to provide health monitoring and early warning monitoring systems. It aims to improve the quality of life and safety of the elderly.
Re2you is a cloud software platform that connects personal mobile devices.
Vaultoro provides an alternative to traditional retail banking.
Vouchery is a data-driven coupon management platform.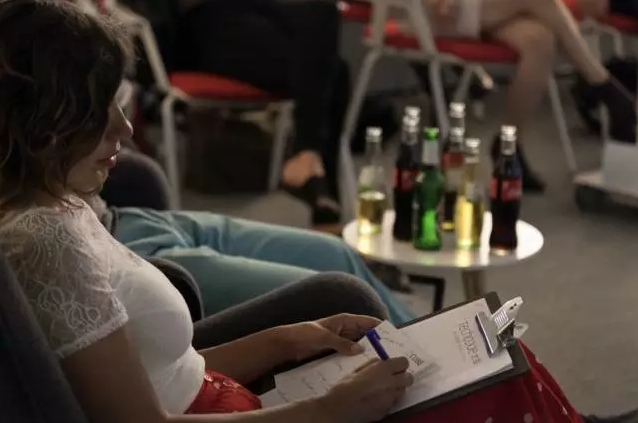 Through the cooperation of Techcode and She Loves Tech, female entrepreneurs will be able to strengthen their innovative capabilities and access a broader international platform to adapt to global trends and developments amidst fierce market competition.
For more information, please add us on WeChat at SheLovesTech, find us on Facebook or Twitter @SheLovesTechOrg or visit our website at www.shelovestech.org.